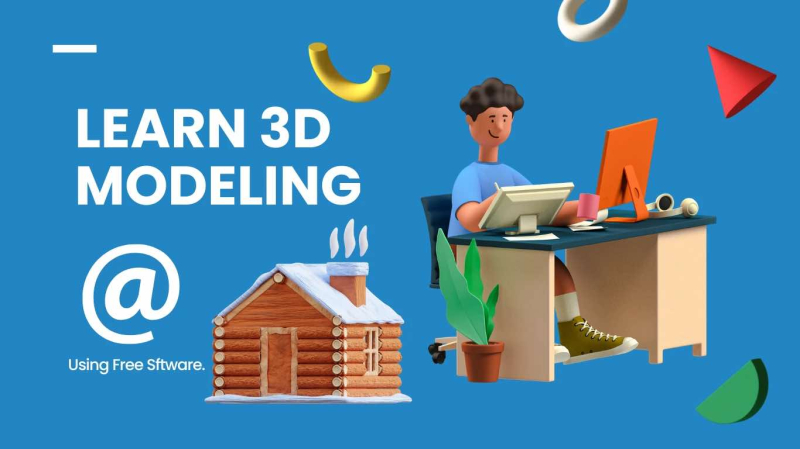 In The Blender - 3D Modeling (ages 14-18 yrs)
with Keith Parker
Free
ATTN: The Annual Membership fee is $25.00 per child and is required to register for ANY after school programs or activities with the SoLa Tech & Entrepreneurship Center. 
******************************************************
In the Blender 3D Modeling: 14-18 yrs - Tuesday's and Thursdays 6:15pm - 7:30pm
COURSE OVERVIEW
3D modeling is becoming more and more crucial in the world as modern hardware has given rise to technologies that allow for more and more realistic graphics. The 3D modeling market was valued at approximately 13 billion dollars in 2020 and is expected to grow at 20% annually for the next few years.
Many industries can make use of 3D modeling and there are a variety of applications to use. We chose to teach Blender because it is free and very powerful, able to meet the needs of any beginner and beyond. Because the program is free, students can continue their learning even after the course has ended. It is also very popular which means that if you run into a problem, there are a lot of resources to help students solve their issue.
This course is created partly due to the popular demand from our students who have taken our pipeline of courses taking students from a complete beginner to publishing their own VR app. With the skills that you learn in this course and the VR development pipeline, students will be able to make assets and develop their own games and VR worlds with them.
COURSE SUMMARY
Are you ready to move your Blender and 3D journey forward? This will dive into a range of techniques and topics, including 3D modeling and rendering, building scenes and characters, and bringing your creations to life through 3D Blender animation. 
Whether you're a beginner just exploring 3D modeling and animation for the first time and looking for an intro to Blender, or you're an experienced professional looking to refine your skills, you'll find the lessons and exercises will help improve your abilities. 
Learn Blender 3D basics, turn your sketches into 3D models, and create amazing 3D animations of your characters. These classes are broken down into short lessons, with the support of a creative community to help you advance your skills. Students will have the opportunity to print their 3D model on a 3D printer for their final project.
Sep

12

-

Dec

13th

,

2023

Tue - Wed

for

13 weeks

from

6:15 - 7:30 pm
SoLa Tech & Entrepreneurship Center
961 e. 61st street
Los Angeles, CA 90001 Get directions
Room: Learning Lab